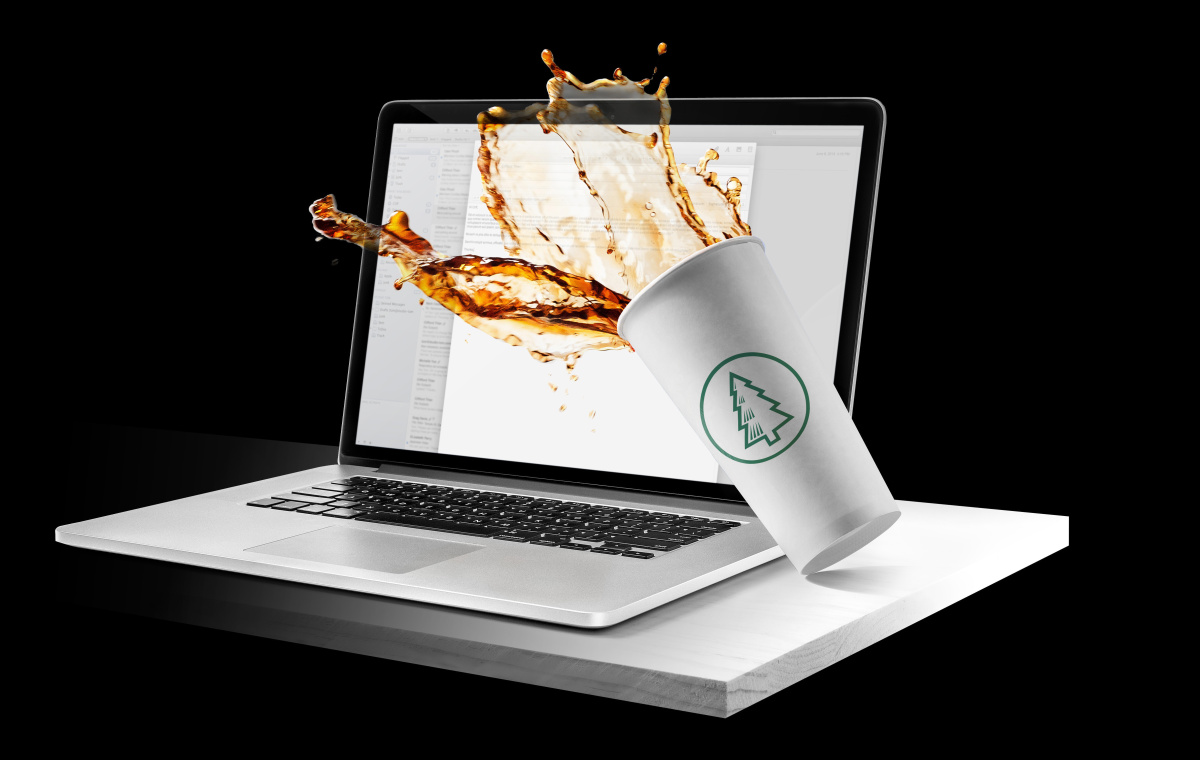 Protect your expensive stuff.
A wet computer can cost you $1,000 or more.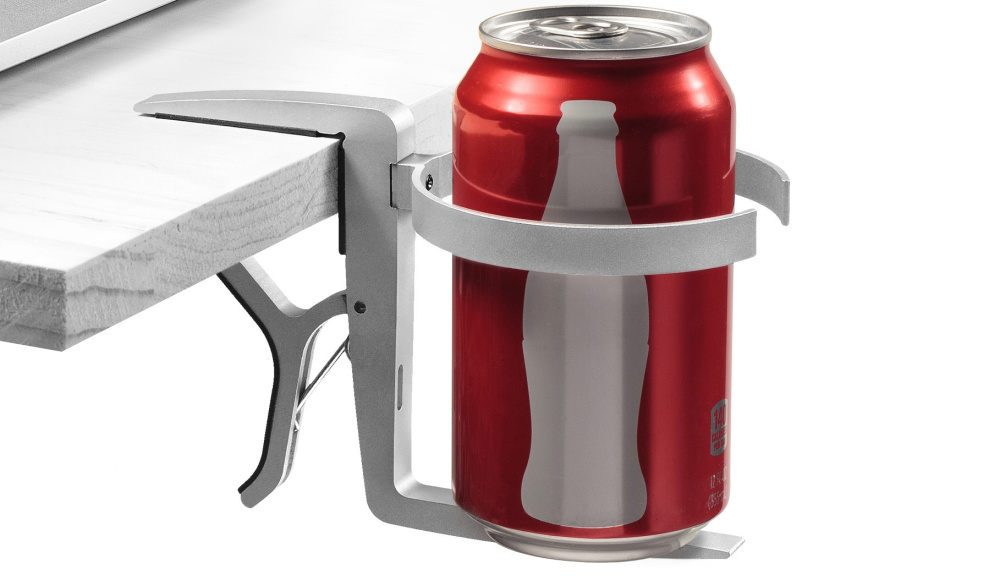 Fast and easy to mount and remove with just one hand.
Unique clamping system tightly holds onto tables, desks and trays up to 1½ inches thick.
On and off in a second.  No screws to turn.   No straps to wrestle with.
Reviews
Brian L. Veara
USA
July 29, 2014
Great item. Built to last
This thing Rocks! I've it used at Starbucks and on airplanes. People have been asking where to get them. These will make a great gift. Fits in my laptop's soft case too.
Because of the price this probably isn't for someone who puts an occasional soda next to his laptop — although, even one spill can ruin your whole day — but if you travel or work from home with a drink by your side all day, it's well worth it.
Snoopy Brown
Randallstown, Maryland
July 29, 2014
Best Cup holder ever!!! 
This cup holder does exactly what it says. I love it. I bought it because I was afraid of my son spilling juice or soda onto his laptop. This little device removes that concern and gives you more space to work with!!! 
Alan E.
USA
July 30, 2014
Best idea ever
Best idea ever. Keeps my drink stable and always available. It snaps to my keyboard tray (and has the added benefit of keeping my mouse pad in place) and even if I forget to move the drink before shutting the keyboard it never spills or dislodges. I even have used for "glass" glasses and keeps them steady and secure. My drink is in it right now!